Going Solar? 4 Reasons to Commit Before September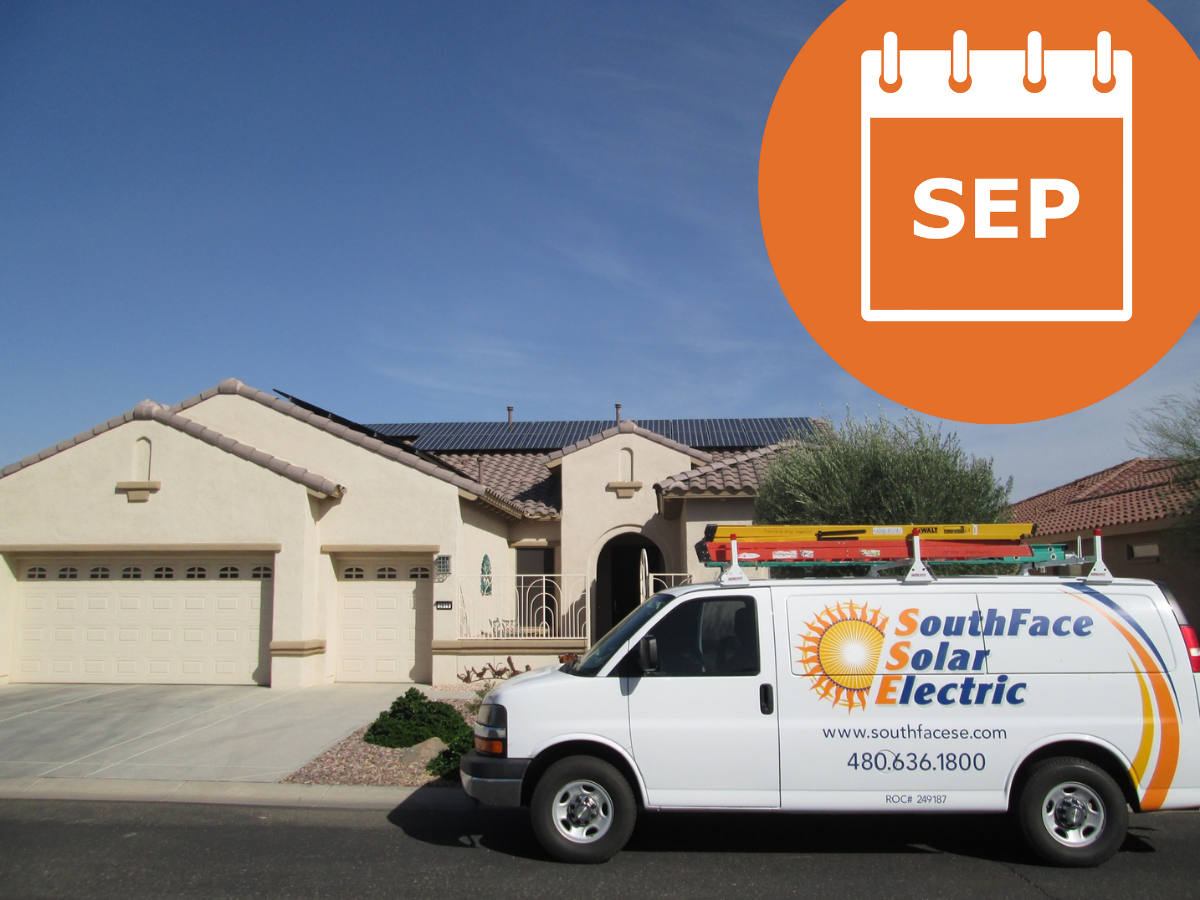 Have you been considering solar for your home and getting excited to take advantage of Arizona Public Service Electric (APS)' solar buyback program? Sunny Arizona is an ideal state for homeowners with solar, and even better, there are some impressive incentive programs to sweeten the pot for those who own their own solar panels in the greater Phoenix area. 
There has never been a better time to consider getting rooftop solar panels installed, especially before September. Let's explore some of the reasons not to delay your solar upgrade:
1. The Buyback Rate is Slated to Change
APS solar net metering became a thing of the past in 2017, and has the ability to review their flat export rate on an annual basis. Unclear about the current buyback rate of solar power? APS solar rates currently stand at 10.45 cents per kWh, and have already been lowered twice since 2017. For this reason, APS' solar buyback rate in 2021 is well-positioned to decrease an additional 10% Beginning September 1. 
While this doesn't sound like great news for Phoenix homeowners, there's a catch that will benefit those who act quickly. Read on!
2. Homeowners with a Solar Contract are Covered for 10 Years
All Arizona homeowners with a solar contract before September of this year will be grandfathered into the current buyback rate for the next 10 years, meaning you can maintain the current buyback rate and save more for 10 years longer than someone who signs a solar contract in October or later.
3. Solar Offers Endless Benefits
Life is busy, and it can be easy to put home improvement projects off. When you consider the efficiency a solar system offers combined with APS benefits, it just makes sense to schedule your solar upgrade now so you can reap the rewards ASAP: 
Add value to your home

Avoid power outages and

demand tariffs

with solar and

solar batteries

Do good by reducing (and sometimes eliminating!) your carbon footprint
Solar tax credits are super strong right now at the federal level. As governments look to incentivize investment in renewable energy and solar energy systems, there is a chance of renewal of some of these incentives, but given how politicized this topic can become, incentive programs have a high probability to disappear from one election season to the next.
Solar investment tax credits that are currently available to AZ homeowners include:
Federal Solar Tax Credit

Arizona State Sales and Property Tax Exemptions 
Looking for other rebate and tax credit opportunities? We can help you find the best options in your area.
Consult the Pros for Solar Done Right
As experienced Arizona solar experts, SouthFace Solar & Electric knows there is a system and APS solar program for every homeowner, and we can even help you determine which APS plan is best for solar with your specific home and needs in mind.
With over 35 years of combined experience, Arizona homeowners have trusted us to get the job done right the first time. Learn more about why you should choose SouthFace Solar & Electric as your solar and electricity partner. Whether you're looking for help with energy management, solar maintenance, or anything in between, we're here for you.