Residential Solar Installation
We at SouthFace Solar are experienced, expert solar electric installers …
And we build all types of solar power systems in Arizona, from residential to commercial and off grid.
Our solar consultants will do the most to teach you about the ins and outs of solar power during our no-pressure, no obligation, free consultation.
All of our installers work for us in-house, leading to a higher quality of work and a seamless end-to-end process.
Skip the confusion and frustration … SIGN UP for the SouthFace experience to get the best solar power system for your home.
Residential solar power has many advantages:
It's a great way to lower your electric bill with high return on investment.
By producing your own power, you can avoid increases in the cost of energy over time.
Fixed expenses help you plan your budget.
Solar systems installed with batteries can provide backup power to critical devices in your home during an unexpected outage.
Producing your own power gives you the freedom to live your life on your schedule with no surprises on your bill.
Everyone feels good about helping the environment and moving towards the energy of the future.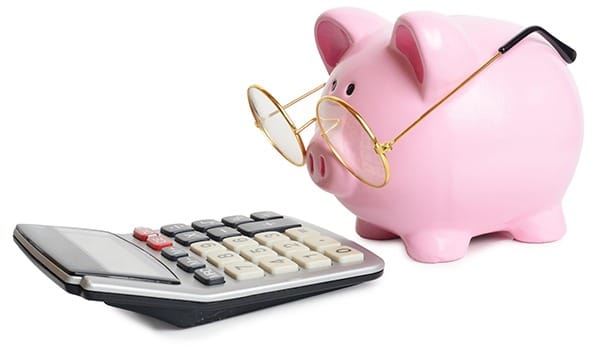 Your solar electric system will be sized specifically for you.
We help you determine your needs, goals, the direction and tilt of your roof, and utility interconnection agreement and buyback rates.  Depending on all these factors, payback for most solar systems ranges from 6-12 years.  Most of the components of your system will come with 25-year manufacturer warranties and most solar systems continue to operate long beyond their warrantied life.  Return on investment ranges from 8-12% annual return, making solar an attractive investment.
This inflation protected investment is as sure as the sun shines!
How long will the process take?
Your expert residential solar system installation typically takes about four months from the time you sign the contract and pay the deposit.  Most of that time is spent securing approval from your electric utility and HOA and getting any necessary building permits.  Our installers will typically spend a few days at your home doing the installation.  We take care of everything and your personal solar consultant will be with you throughout the whole process.
Different utilities offer different programs for solar customers.
We custom design solar systems to take best advantage of every situation. 
Here are the three types of solar electric systems we install most often:
Standard grid-tied solar systems:
These are the most popular and basic type of solar electric system. They are the easiest to build, reliable, simple to understand, and typically have the quickest financial payback.  The few simple parts are: solar panels to produce power, an inverter to change that power into Alternating Current, and an interconnection with your electric utility. Grid-tied systems work well for customers on time-of-use plans such as APS's Saver Choice.  A small grid-tie system to offset your home's peak usage works well for some of the new plans that SRP is offering solar customers and for customers serviced by Electric District 3.
Demand shifting systems:
A "demand shifting" or "demand shaving" system combines solar power production with other energy management techniques like a small storage battery and a load controller. (Learn more about Demand Shift HERE).  The load controller, battery, and solar inverter work together to manage the energy that you draw from the grid. This way, you can live your life and use your power as you choose, and the system will automatically adjust to help you see maximum savings.  As an added benefit, the storage battery can power your house in case of a blackout to provide backup power to your lights, outlets, and small appliances.  Demand-shifting solar systems are a great solution for customers on SRP's E-27 "Customer Generation" rate plan and APS's "Super Saver Max".
Off-grid Solar System:
Off-grid solar systems consist of solar panels, battery storage bank, a grid-forming inverter, and charge controllers. Fully off-grid solar systems range in size from just big enough to power a cabin in the woods to running large, full-size homes with air conditioning and appliances.  Designing off-grid solar systems is a careful balance between having enough power to live your life comfortably and limiting the solar system to a reasonable cost and complexity.  At SouthFace Solar, we are experienced off-grid experts and we can help you find the best balance.
Equipment
Southface Solar installs top-tier equipment.  Our solar systems are built to last decades with little to no user intervention.
Our most popular solar panels are made by LG at their plant in Alabama.  We sell and install solar inverters made by Enphase, SolarEdge, SMA, and Outback.  We sell Lithium Ion batteries from LG, Iron Edison, Blue Ion and others.
For our off-grid customers that opt for the lower cost of lead-acid batteries, we install auto-watering systems to make the upkeep a non-issue.  All our systems come with online monitoring.  We'll both have access to up to date information about how your system is performing.
Lease, rent or purchase?
At SouthFace Solar, we only sell solar systems for purchase.  We do not offer leases or "rent" the equipment.  While the prospect of no risk and no up-front cost seems attractive, most leases offer far less savings for the customer in the long term.  Leased systems tend to be installed with cheaper equipment and installation methods, leading to issues and lost production down the road.  Leased solar systems can also become a major sticking point in the sale of your house. Leases work out in a few limited cases such as if a customer cannot claim the tax credit. But overall, we believe it is best for you to own the system and get the maximum advantages.
We offer low APR financing with little money down.
Use our email contact form below, or give us a call at
480-636-1800

to get your free consultation started.
We prefer providing education over using sales tactics and are happy to answer any questions you may have.