Why Now Is The Time For Solar Battery Storage
The increased demand for residential solar energy has brought about the rise of another renewable technology: solar battery storage, or solar battery backup systems, which can store excess solar energy for later consumption (and immediate use). Just a few years ago, solar battery prices, and the challenge to integrate battery systems with a solar electric array, just wasn't cost-effective or reliable.
But now many solar battery products are developing and deploying solar battery systems that can be installed with solar energy systems to create lasting financial savings, as well as many other benefits like protection from power outages.
Designing and installing solar-with-storage systems for your home or business can be a daunting process, but SouthFace Solar & Electric can help create a custom battery storage system for your home or business that meets your energy needs.
Solar Energy Storage Systems: Explained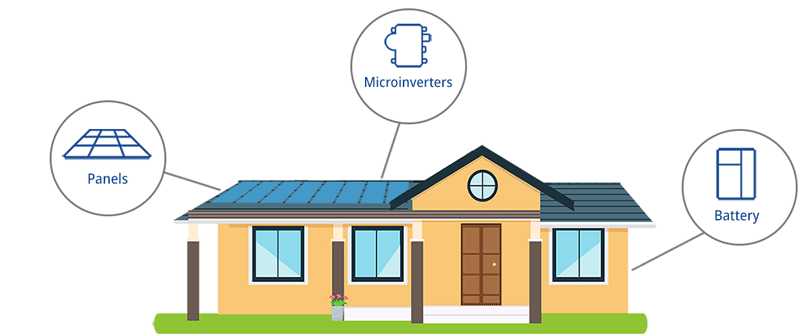 The most commonly installed solar electric systems have solar panels, an inverter, the structures that attach the solar equipment to your roof (unless you are going with a ground mounted system), and sometimes a monitoring system that tracks energy production. The solar panels then collect energy from the sun and sends that energy through the inverter(s) which inverts it into a form that you can use to supply energy to your home to use.
For grid-tied systems, any excess solar electricity that your home does not consume is fed back into the utility grid. Conversely, in times of low system production like night time or bad weather, you can draw back power from the utility grid.
In many instances, you will receive a credit on your utility bill based on an export rate for the energy or kilowatt hour (kWh) you send onto the grid. These credits can be used to offset any grid-supplied energy your home uses.
When a battery storage system is integrated with your solar panels and inverter, any excess energy will go towards charging your battery. Solar batteries, depending on their set up can either be AC or DC coupled.  You will only send energy back to the utility grid when your batteries are fully charged and all your energy needs are met. If or when your batteries are not able to provide the energy you need, then you will rely on energy from the utility grid. We like to refer to this as the "Me First" approach.
Basically, this means that by using solar-with-storage, you can store excess solar production onsite for later use in either the short or long term, like at night or during a power outage.
Yes, while batteries are best when paired with a solar energy system, batteries can be a powerful and useful tool also without solar panels. The technology used in a solar-battery-storage system can stand on its own and be charged with energy from the grid to allow for backup power, or for avoiding the higher electricity costs that come from time-of-use rates. (This method, while it sounds great, usually is not the best financial decision in most areas right now due to battery prices and cycle life). You could even forgo the grid charging and go with natural gas or diesel-powered generator charging. The options here are limitless.
Should I Install A Solar Battery system?
For those who think solar batteries are a simple plugin powered wall battery that will eliminate that monthly utility bill, the process here in Arizona is a bit more complex. In truth, the answer whether to install a solar battery is a personal decision, however, there are many reasons to install a solar-with-storage solution.
Costs, Financing and Incentives
The first question many Arizona homeowners ask is "how much does a solar battery storage system cost?", and the answer will depend on your current energy costs, and how you get your energy now. Similar to owning your own solar panels, SouthFace Solar & Electric can walk you through solar battery system financing and how to take advantage of the solar incentives for solar batteries, like the federal solar tax credit. 
Utility "Credits"
If your energy source is through a utility company, the way they compensate you for your excess solar energy can aid in making the decision. While many utilities nationwide offer net metering, which means you receive a one for one credit on your electric bill for every kWh of electricity your solar panels send back to the grid, this is not the case here in Arizona.  Many AZ utility companies are working out new "export rate" tariffs or creating completely different rate structures that modify or eliminate net metering altogether. This shift away from any net metered billing makes battery-with-storage solutions more financially favorable.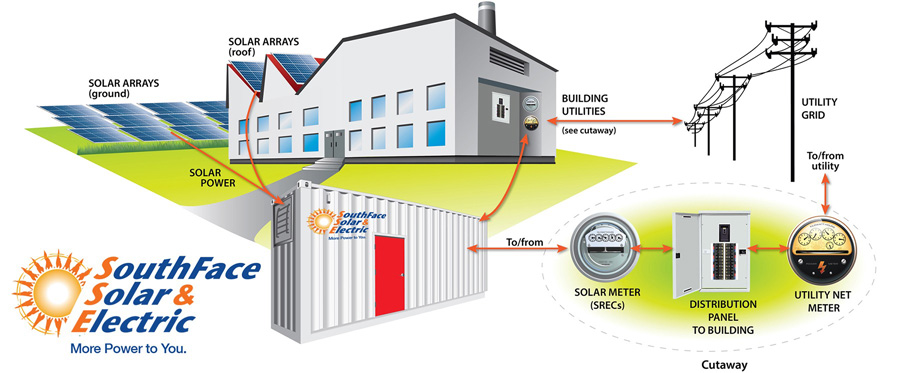 Energy Demands
For most Arizona homeowners today, a solar-with-storage solution is more complex than one might think—it is not just about the sun your roof or property sees each day, it is also about the overall efficiency of your home, how much electricity your appliances use, and how often you use them. Your home energy habits factor into whether a solar battery storage system will be right for you, and we can help you choose the right path forward whether you're looking for 24/7 renewable energy, backup power or full energy independence. 
Next Steps: Understand Your Energy Strategy For Solar Battery Backup
Before adding a solar battery storage system to your home, here are some things to consider:
You might be shocked to learn that most people are usually unaware of the simple things they do or don't do every day that might have a huge impact on their energy consumption. This can include:
Insufficient home insulation

Inefficient heating and cooling equipment

Outdated washer and clothes dryer

Energy wasting lighting equipment

Non-variable pool pumps
The lower your energy consumption, the fewer solar panels you will need to keep up with your energy usage. This means lower solar installation costs!
If you want the ability to run any or all your appliances, for as long as you want, at any time of the day with no good "energy strategy" in place, you may not be the ideal solar battery customer. Even with the most advanced energy storage technologies available today, there are limitations on power and energy. 
You can always add more batteries, or increase your power capabilities, but there comes a point that the cost for energy independence you seek from your utility might push your budget past its limit. The choice and the cost of entry is different for everyone.
In Arizona contracting, sometimes there are two building costs: the cost to get a job done; and then the cost to get the job done right. If you're thinking of a new build, or new construction, this would be the most opportune time to consider optimizing for solar and battery storage.
There are many contractors that have started implementing better tactics for developing energy strategies and using them in new construction. Please remember this, if you build it right the first time, off-grid or on-grid hybrid electric systems are easily within your reach.
Due to many changes going on with a lot of the utility rates, specifically regarding demand rate structures, many of our customers have decided to install a smaller, more responsive solar battery system installation that can respond to their loads and energy needs instantaneously. These systems also discharge their battery capacity to effectively shave off their power peaks, or high demand periods, ultimately reducing or eliminating any power demand.
An important aspect of this system design is that in the event of a power outage, we can isolate appliances that are connected, such as a critical medical device, or basic food refrigeration, basic lighting and communications, so that your backup energy is not wasted on non-essential energy usage. This is one of the most attractive ways to implement smart solar battery technology now and all the while reducing your operating expenses and dependence on the utility grid.
SouthFace Solar & Electric uses these top-quality brands for all our
residential and commercial installations
How Can a Solar Battery Storage System Benefit Your Home?
Curious what it will take to give your home the resilience, carbon footprint reduction, and energy savings of solar battery storage? Schedule a free solar quote with SouthFace Solar, the contractor that homeowners in Maricopa County, Pinal County, and Gila County go to for solar battery storage solutions. Our unique process offers turnkey solar services, and are by your side from the first quote until long after we turn your system "on".
Wondering if a solar battery system is right for your home? Ask SouthFace Solar & Electric about solar battery systems! Call 480-636-1800 or

get in touch here

.