SouthFace Solar & Electric designs and installs some of the most technologically advanced solar electric panel systems in Arizona and all while ensuring the highest in quality installations in the solar industry.
From a simple Grid-Tied Solar system, Off-Grid Solar system, or full on Grid-Tied/Hybrid Off-Grid Battery Solar system design to include Back-up Generation or Wind Generation … we have done it.
Meet SouthFace CEO Corey Garrison and Understand The Basics of How Cash Dividends Work  in Just 90 Seconds
You should always know who is working for you. Learn more about SouthFace Solar & Electric's philosophy.
We Will Evaluate Your Goals, Service Provider and Structure To Setup the EXACT Power Generation & Storage Solution That Is Best For You.
Map Our Actual Solar Installations
View our Recent Solar Projects


WE INSTALL ON ALL ROOF TYPES:
FLAT ROOF, COMPOSITE SHINGLE, FLAT TILE, METAL ROOF, S-TILE
Consumers increased demand of solar energy has brought about the rise of another renewable technology: solar battery storage, that can store excess solar energy for later self-consumption (immediate use).  Finding, designing, and installing these "solar-with-storage" systems for your home can be a daunting. Southface Solar & Electric can help …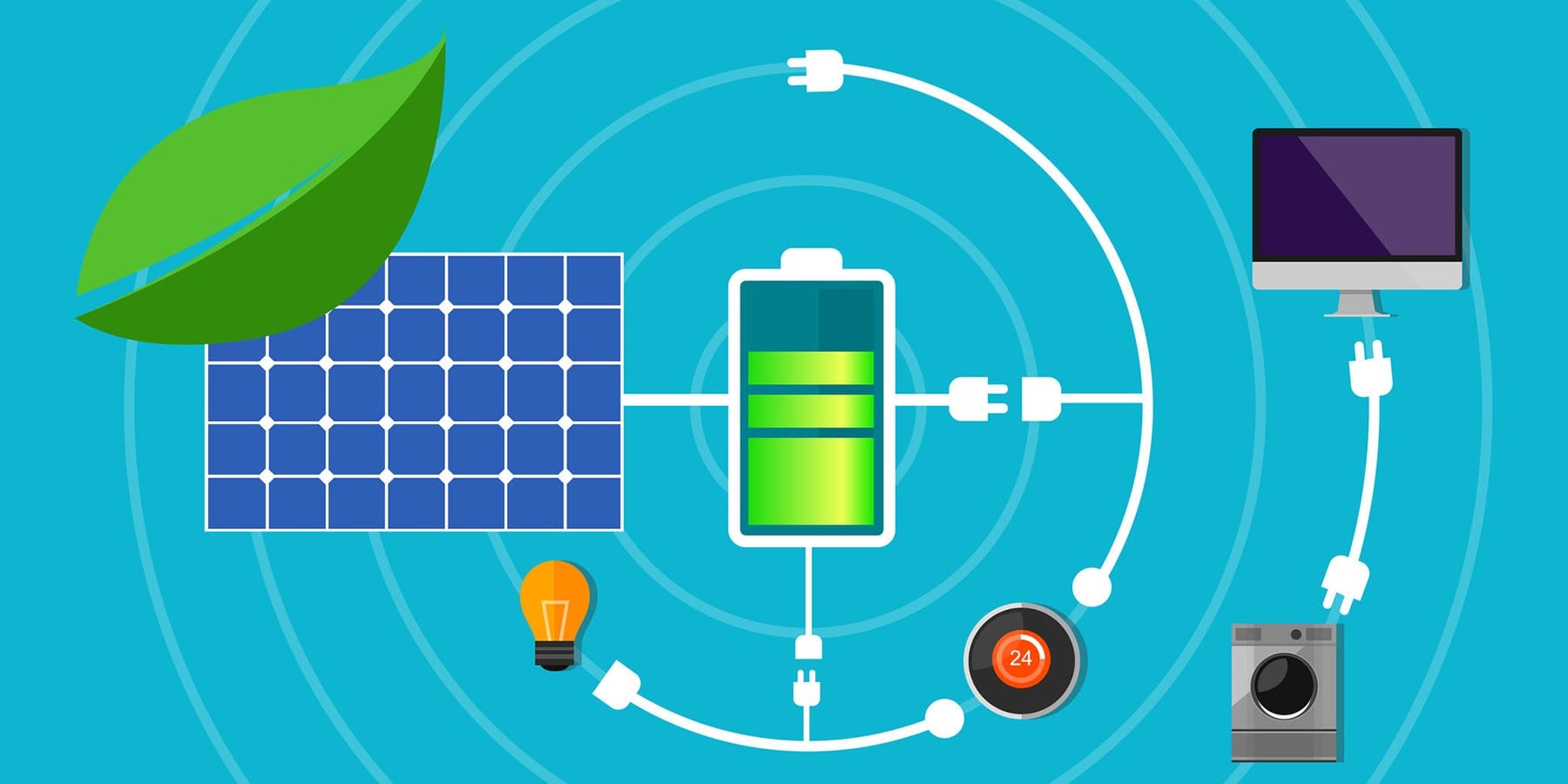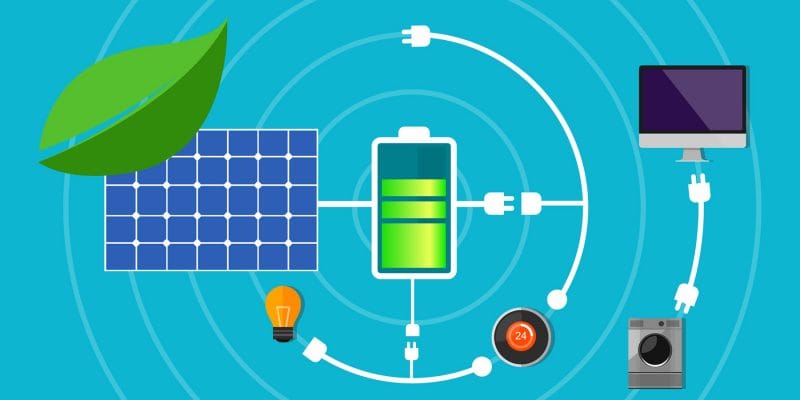 We are enjoying the day at the Maricopa County Home Shows today & tomorrow! We hope to meet you and answer your questions about the benefits to solar power!! ☀️

Rob Greenfield What a great way to reduce waste! We need one of these in Phoenix!
Great news! Zero Waste Shops are opening up all over Europe!
Co-created by Guerrilla Foundation
SouthFace Solar Electric shared Rob Greenfield's video.

Venues Café Venues Café is serving up some delicious Chicken Enchiladas tonight! Sounds like dinner is taken care of!
Chicken Enchilladas tonight and Half Priced Bottles of Wine
Carefree Restaurant Association shared a post to SouthFace Solar Electric's timeline.

Battery Energy Systems Today a lot of people are talking about batteries; more importantly how to incorporate them into the home. Some think a simple plugin powered wall battery will eliminate that monthly utility bill. I wish it was that simple, but for ...

Come on out to the Maricopa County Home Shows this weekend and learn how solar energy can pay you dividends for life!

2017 04 09 POWER KINGDOM VIDEO This is Minnie from Shenzhen Power Kingdom Co.,Ltd(China) which manufacture the lead acid battery,AGM battery for solar,wind security system and UPS power supply,here is our factory video:https://youtu.be/XFJ0LFmwYzk ,please check and contact with me
Thanks!
M:86 15890100848 Whatsapp:86 15890100848
Email:minnie@powerkingdom.com.cn
This ...

Today is Earth Day. One way to support protecting our environment today is to not use disposable plastic water bottles. How will you be showing your support today?
SouthFace Solar Electric is feeling hopeful.

Clean Energy for a Healthy Arizona Can you believe just 6% of Arizona's energy comes from solar??? Are you doing your part?
SHARE if you agree: It's time for America's sunniest state to take advantage of our nearly unlimited solar potential. #AZSolar101
SouthFace Solar Electric shared ...

Welcome to SouthFace Solar & Electric YOU live where solar energy thrives! Arizona is a top state for solar power. We make it easy, affordable, and profitable to switch to solar. Call today for a free quote! 480-636-1800
SouthFace Solar & Electric designs and installs some ...

Sense Tracking your energy usage is the first step to becoming more efficient. The Sense monitor is a great tool. Knowledge is power! 💡💡💡
Track your energy use in real-time and set device alerts with the Sense monitor.
SouthFace Solar Electric ...

Our Planet Reduce plastic pollution! Take a look at what one company is doing with recycled plastic.
This company is paving roads with recycled plastic.
SouthFace Solar Electric shared Our Planet's episode.

Get a Free Solar Quote It's starting to heat up in Phoenix! Get ready for the summer sun with a free solar quote! Contact us today 480-636-1800
Power a Brighter Future. Have us Design a System That Leverages Your Service Provider & Your Rooftop! Prepare ...

NowThis What an easy way to make a big impact!
Here's why over 150 restaurants cut out plastic straws
SouthFace Solar Electric shared NowThis's video.

Solar Energy Industries Association By 2020, 5% of Americas annual electricity generation will be from solar energy! Be part of the change! Contact us today with your solar energy questions 480-636-1800.
#DidYouKnow that by 2022, at least 100 GW of solar electric capacity will ...

ATTN: Very cool!
Mexico has found a beautiful way to clean its polluted air.
SouthFace Solar Electric shared ATTN:'s video.

Happy Fry-day! Hope everyone has an egg-citing time during this holiday weekend!

Racing Extinction Some easy ways to go green!
Small changes, big impact. 💪♻️
SouthFace Solar Electric shared Racing Extinction's post.

Solar Jobs Census 2017 Check out all the jobs in Arizona from solar energy! Southface Solar is hiring, if you are interested in applying give us a call! (480) 636-1800
An interactive map of solar power jobs in the U.S.

Becoming energy efficient is important whether you are on the grid or off the grid. Did you know 44% of utility bills resulting from energy usage is heating and cooling the home, 33% is attributed to lighting, cooking and other ...

Earth Hour Join us tonight at 8:30 PM in celebration of Earth Hour. For one hour, turn off all the lights in your home and don't use any electricity. The reason for this is to bring awareness to global climate change and ...

Daily Picks and Flicks Welcome Spring! Don't let the birds be the only one taking advantage of this nice weather! Contact us today and learn about all your solar options! (480) 636-1800
30 hummingbirds, 1 crazy pool party! 🕶 ☀️
SouthFace Solar Electric shared ...

Even when its not St. Patrick's Day we're still thinking green! Switch to solar energy and celebrate being green with us EVERYDAY! ☘️

On average, the Metro Phoenix area sees 211 sunny days and 85 partly sunny days. That is 296 days with sun. How are you using this to benefit you?

The 2CV Shop What do you think? I wonder what the top speed is... 🌞
SouthFace Solar Electric shared The 2CV Shop's photo.

How "Energy Efficient" is Your Home or Business? Interested in switching to solar energy but not sure where to start? Let us help! Upgrade and make sure your home is using energy in the most efficient way possible!
How Well Do You Manage The Energy Used In Your ...

Our Unique Process According to a recent study, 79% of Arizona property owners would like to go solar. Is this YOU? Find out what makes SouthFace Solar & Electric unique. We want to partner with you to help you reach your solar energy ...

Photos from SouthFace Solar Electric's post Here today and tomorrow. Stop by and ask the tough questions. Get the facts about solar power for your home or business.
SouthFace Solar Electric added 2 new photos — attending an event at University of Phoenix Stadium.
SouthFace Solar

News

Blog
QUALITY & INTEGRITY
The difference between SouthFace Solar & Electric and many of our competitors is Quality.  While many other companies are cutting corners with cheaper equipment and low quality installations, SouthFace Solar can and does provide competitive solar power system pricing by keeping overhead cost low. From inverter, to solar panel, to batteries, to installation, SouthFace Solar & Electric's primary goal is quality with Integrity. You should never settle for mediocre work on your home. You deserve the highest quality.
SouthFace Solar & Electric is raising the bar on quality solar contracting.
THE CHOICE IS YOURS
We believe by using advanced technology in a simple way we can give people a choice in Energy Independence.  This ideal permeates throughout all aspects of SouthFace Solar & Electric. Through this Mantra we give you, the consumer, the Choice of Power … the power to claim your Energy Independence! Tired of waiting to do laundry or not running air conditioning due to high On-Peak utility rates? We can help. At SouthFace Solar & Electric we have helped thousands of people like you achieve this reality.
Achieve your dreams of Energy Independence. The Choice is Yours.