SouthFace Solar & Electric designs and installs some of the most technologically advanced solar electric panel systems in Arizona and all while ensuring the highest in quality installations in the solar industry. 
We are making BIG Savings available to our community during this extraordinary time.
Consumers increased demand of solar energy has brought about the rise of another renewable technology: solar battery storage, the can store excess solar energy for later energy consumption (immediate use). Finding, designing, and installing these solar-with-storage systems for your home can be daunting. SouthFace Solar & Electric can help.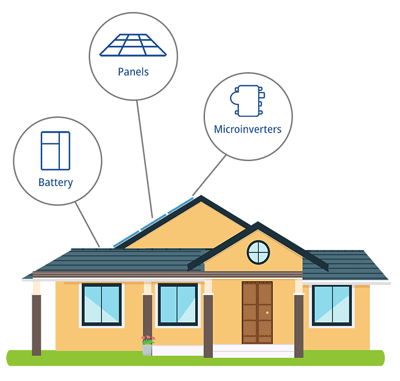 WE INSTALL ON ALL ROOF TYPES:
FLAT ROOF, COMPOSITE SHINGLE, FLAT TILE, METAL ROOF, S-TILE
View Our Recent Solar Projects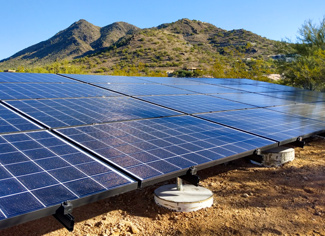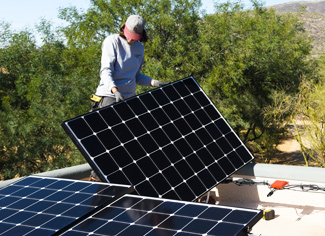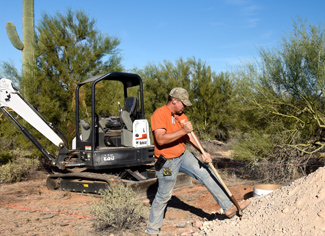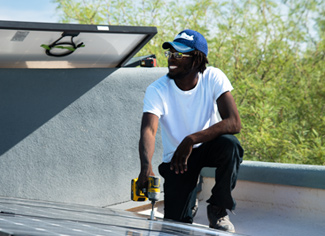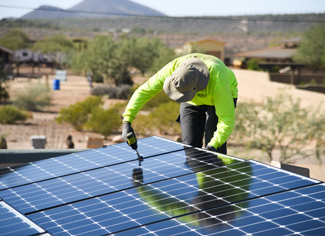 Quality & Integrity
The difference between SouthFace Solar & Electric and many of our competitors is Quality.  While many other companies are cutting corners with cheaper equipment and low quality installations, SouthFace Solar can and does provide competitive solar power system pricing by keeping overhead cost low. From inverter, to solar panel, to batteries, to installation, SouthFace Solar & Electric's primary goal is quality with Integrity. You should never settle for mediocre work on your home. You deserve the highest quality.
SouthFace Solar & Electric is raising the bar on quality solar contracting.
The Choice is Yours
We believe by using advanced technology in a simple way we can give people a choice in Energy Independence.  This ideal permeates throughout all aspects of SouthFace Solar & Electric. Through this Mantra we give you, the consumer, the Choice of Power … the power to claim your Energy Independence! Tired of waiting to do laundry or not running air conditioning due to high On-Peak utility rates? We can help. At SouthFace Solar & Electric we have helped thousands of people across Arizona like you achieve this reality.
Achieve your dreams of Energy Independence. The Choice is Yours.