Should You Wait to Go Solar?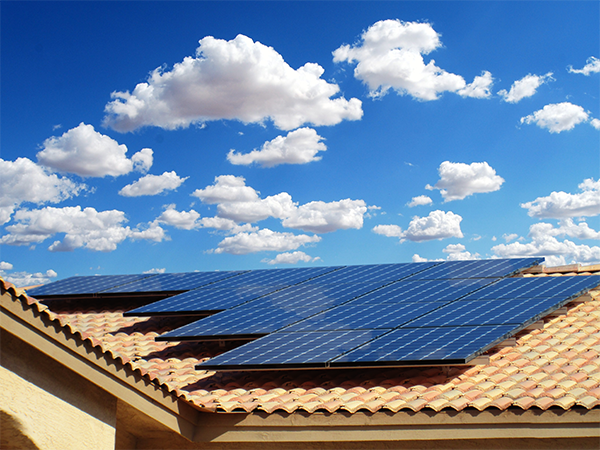 They say good things come to those who wait, but when it comes to solar panel installation, that couldn't be farther from the truth! The longer you wait to install home solar panels, the more money you'll end up paying to your electricity company when you could be generating your own electricity for free. 
Keep reading to learn why you should go solar now in order to get the most out of your investment in a solar energy system. 
Reasons to Go Solar in 2022 
The year is speeding by, but there's still plenty of time to get your solar panels installed in 2022, and there are a lot of benefits of going solar now. 
Start Saving on Electric Bills Right Away 
Do you sigh every time you open an electric bill? We get it—electricity rates always seem to be rising and it feels like the utilities want to bleed us dry. With solar panels, you can take control of your own energy costs by producing electricity yourself for free. Even if you finance your solar installation, you'll be paying off a system that you own instead of sending endless checks to your utility. 
The sooner you get your solar panels installed, the sooner you can break even on your installation and start saving money. 
Export credits are decreasing 
Utility companies like APS have published plans to decrease the rate that they pay on residential solar credits by up to 10% each year. Export credits help return savings to you when your system produces more power than you use in the spring months. Go solar now to take advantage of higher export rates before they taper off. 
Solar Companies Book Up Fast 
Solar panels are in demand right now and homeowners across Arizona want to install them. As a result, a lot of the best solar providers near you are booking up fast. If you wait too long to contact a solar company near you, you risk missing out on an appointment and either having to wait much longer for your installation or settling for a less experienced installer that can't provide the high level of quality you deserve. 
The Planet Can't Wait! 
We need to take rapid action toward cleaner and more sustainable electricity production for the sake of our planet. By having your solar panels installed sooner rather than later, you can reduce your fossil fuel consumption and make a difference for your children and grandchildren. 
Increase Your Property Value Now 
Did you know that solar panels can increase the value of your home? If you're thinking about moving in the next few years, installing solar panels now can help you sell your home faster and for more money. Even if you don't have plans to sell, increasing your property value with solar panels can improve your options and give you more flexibility if you ever change your mind. Learn more about buying or selling a house with solar. 
Get the 30% Federal Solar Tax Credit 
The Inflation Reduction Act recently increased the federal solar tax credit to 30 percent! When you install solar panels now, you can get a 30% solar tax credit that reduces your federal tax liability by 30% of your total solar installation costs. The solar tax credit makes solar panel installation much more affordable and is an excellent incentive that you should absolutely take advantage of. 
If you want to claim the credit on your 2022 taxes, your system needs to be turned on by December 31, 2022. Schedule your solar installation now to make sure it's completed in time. 
Prepare for Power Outages 
There are few things in life more inconvenient than power outages. If you want to avoid the next one, install solar panels and battery storage now. With solar panels and backup battery storage, you can keep your solar system on during a power outage and store backup power for essentials like charging your phone and keeping your lights on. 
Start Your Solar Installation Now to Get the Most Out of Your Investment 
Installing solar panels is a big decision, and as with any big decision, you want to think it over carefully. But if you wait too long to make a decision, you could end up missing out on a lot of benefits and even losing money. 
If you've been debating whether you should go solar now or wait, it's time to take the first step. SouthFace Solar & Electric can answer your questions and help you move forward with your project at a comfortable speed. We are a small, local solar installer near you in Arizona that you can rely on for a smooth, stress-free solar installation.
Get the most out of your investment in solar panels when you go solar now! Call

480-405-6105 or contact us

to get a fast free quote today.