The Solar Investment Tax Credit in 2022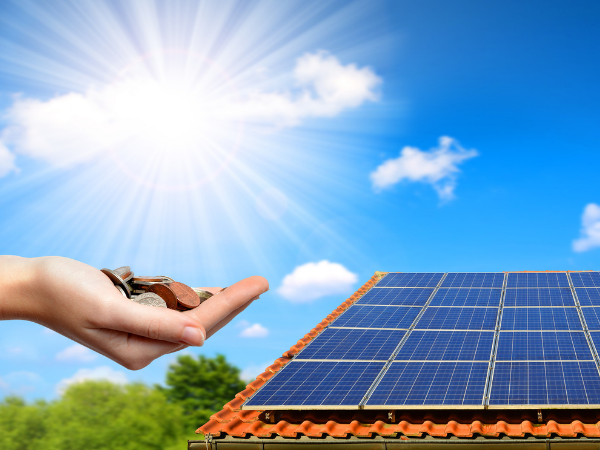 It's always a good time to go solar, but with the Investment Tax Credit (ITC) at the highest it will ever be, 2022 is an especially opportune time to install a home solar energy system. SouthFace Solar & Electric can help you take advantage of the federal solar tax credit in 2022 so that you can receive the greatest incentive possible. 
Keep reading to learn more about the state of the federal solar tax credit for solar panels in 2022. 
You Can Earn a 26% Tax Credit with the ITC in 2022 
The ITC, also known as the federal solar tax credit, is the best solar incentive currently available to homeowners in the United States. The incentive allows homeowners to reduce their federal tax liability by a percentage of their total solar panel installation costs. The solar panel federal tax credit in 2022 is worth 26% of the cost of your solar power system. However, it is on a declining schedule and will be reduced at the end of the year. 
Here's what the ITC schedule currently looks like for residential solar: 
2022: 26% tax credit 

2023: 22% tax credit 

2024: 0% tax credit 
The ITC has been extended before, and there's a chance it will be again. But as of now, it is set to reduce once more before being eliminated altogether. To make sure you don't miss out, schedule your solar installation with SouthFace Solar & Electric today. We can help you claim the ITC for a grid-tied or off-grid solar energy system. 
It's Easy to Claim the Federal Solar Tax Credit in 2022 
Claiming the ITC is simple, especially with help from an experienced solar provider near you in Arizona, like SouthFace Solar & Electric. We'll guide you through the process and answer any questions you may have to ensure you receive your incentive. 
To claim the credit, follow these steps: 
Keep all receipts related to your solar installation 

Add your renewable energy credit information to your typical IRS Form 1040 
Install Your Solar Panels Before the ITC Expires 
To qualify for the 26% solar tax credit, you'll need to have your solar energy system installed and placed in service (turned on) by December 31, 2022. Solar companies near you in Arizona are already booking up through 2022—schedule a consultation with SouthFace Solar & Electric ASAP to make sure you meet the deadline! 
SouthFace Solar & Electric is a leading solar company in Arizona, and we proudly serve the entire state. We'll put the power to produce electricity in your hands by providing top-of-the-line solar technologies, custom designs, and world-class customer service. We make it easy to apply for solar incentives like the Investment Tax Credit and offer a wide range of solar saving solutions to help our customers get the high-quality solar energy systems they deserve.