Do Solar Panels Need Maintenance and Repair?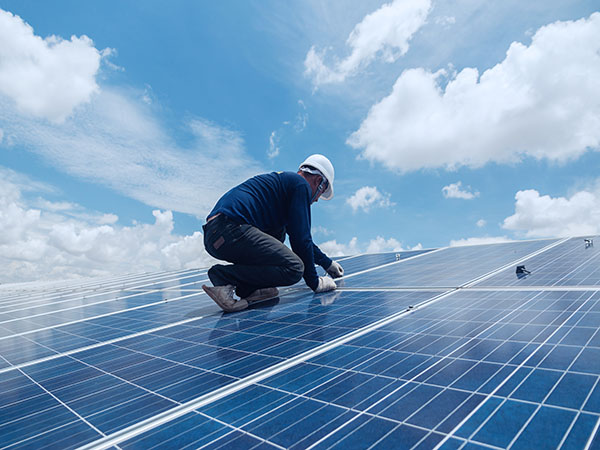 If you're thinking about installing solar on your roof, you probably have questions about maintenance. Do you need to schedule routine service for your home solar panels like you do for your HVAC system, or can you just leave them be? 
You'll be happy to learn that solar panels are very low maintenance. As long as your system is installed correctly, you won't have to worry about solar panel repair and maintenance too often. 
However, there are some cases in which solar panel maintenance is needed. Keep reading to learn more about how you can maximize your solar system's efficiency and longevity with the right maintenance services.
Do You Need to Clean Your Solar Panels? 
Your solar panels are outside, which means they're bound to get a little dirty. Debris like dirt, bird droppings, as well as pine needles and leaves from nearby trees can accumulate on the surface of your solar panels and make it harder for them to capture sunlight. This impacts the amount of electricity your solar panels can generate. 
You want to keep your solar panels clean—in most cases, though, the rain will do the job for you. However, if you do opt to clean your solar panels yourself, make sure to use filtered water. Tap water can leave behind deposits and sediment that negatively affect production.
If your panels get especially dirty after a sandstorm, a wildfire, or a dry year without much rain, however, it's a good idea to schedule cleaning with a professional solar company near you. SouthFace Solar & Electric offers solar panel cleaning and will be happy to help you keep your panels clean and efficient. 
Can Extreme Weather Damage Solar Panels? 
Solar panels are very durable and hold up well in all kinds of weather conditions, including thunderstorms and hail storms.  
Surprisingly, extreme heat has a greater impact on solar panels than many other types of weather. Working with a local solar company in Arizona will help you avoid performance issues related to heat. At SouthFace Solar & Electric, we know to take climate into consideration with every installation and we know which solar energy products work best in the heat. 
If weather-related damage does happen, the affected panels can be repaired or replaced, depending on the severity of the damage. In most cases, your home insurance will cover damage caused by weather. 
Do Solar Inverters Need to Be Serviced? 
Your solar inverter is the component of your PV system that transforms solar energy into electricity for your house. Solar inverters don't generally require maintenance, but if you notice a drop in your solar system's efficiency, it could be related to your inverter. SouthFace Solar & Electric offers inverter servicing and troubleshooting. If a problem does arise with your inverter, give us a call and we'll get to the bottom of it. 
Get Solar Panels for Your Arizona Home 
The low maintenance needs of solar panels are one in a long list of reasons to install a solar PV system at your home! With solar, you can: 
Save on electric bills 

Earn solar

incentives

and tax credits 

Reduce your carbon footprint 

Control your own electricity production 
SouthFace Solar & Electric can help you make the switch to solar with a custom system that works for your needs. We are a leading Arizona solar company with tons of experience and a passion for solar energy. We've been serving Arizona homeowners for years and won't disappear when your installation is done—you can always call us if you need solar panel maintenance in Arizona.