SouthFace Solar & Electric designs and installs some of the most technologically advanced solar electric panel systems in Arizona and all while ensuring the highest in quality installations in the solar industry.
From a simple Grid-Tied Solar system, Off-Grid Solar system, or full on Grid-Tied/Hybrid Off-Grid Battery Solar system design to include Back-up Generation or Wind Generation … we have done it.
Meet SouthFace CEO Corey Garrison and Understand The Basics of How Cash Dividends Work  in Just 90 Seconds
You should always know who is working for you. Learn more about SouthFace Solar & Electric's philosophy.
We Will Evaluate Your Goals, Service Provider and Structure To Setup the EXACT Power Generation & Storage Solution That Is Best For You.
Map Our Actual Solar Installations
View our Recent Solar Projects

WE INSTALL ON ALL ROOF TYPES:
FLAT ROOF, COMPOSITE SHINGLE, FLAT TILE, METAL ROOF, S-TILE
Consumers increased demand of solar energy has brought about the rise of another renewable technology: solar battery storage, that can store excess solar energy for later self-consumption (immediate use).  Finding, designing, and installing these "solar-with-storage" systems for your home can be a daunting. Southface Solar & Electric can help …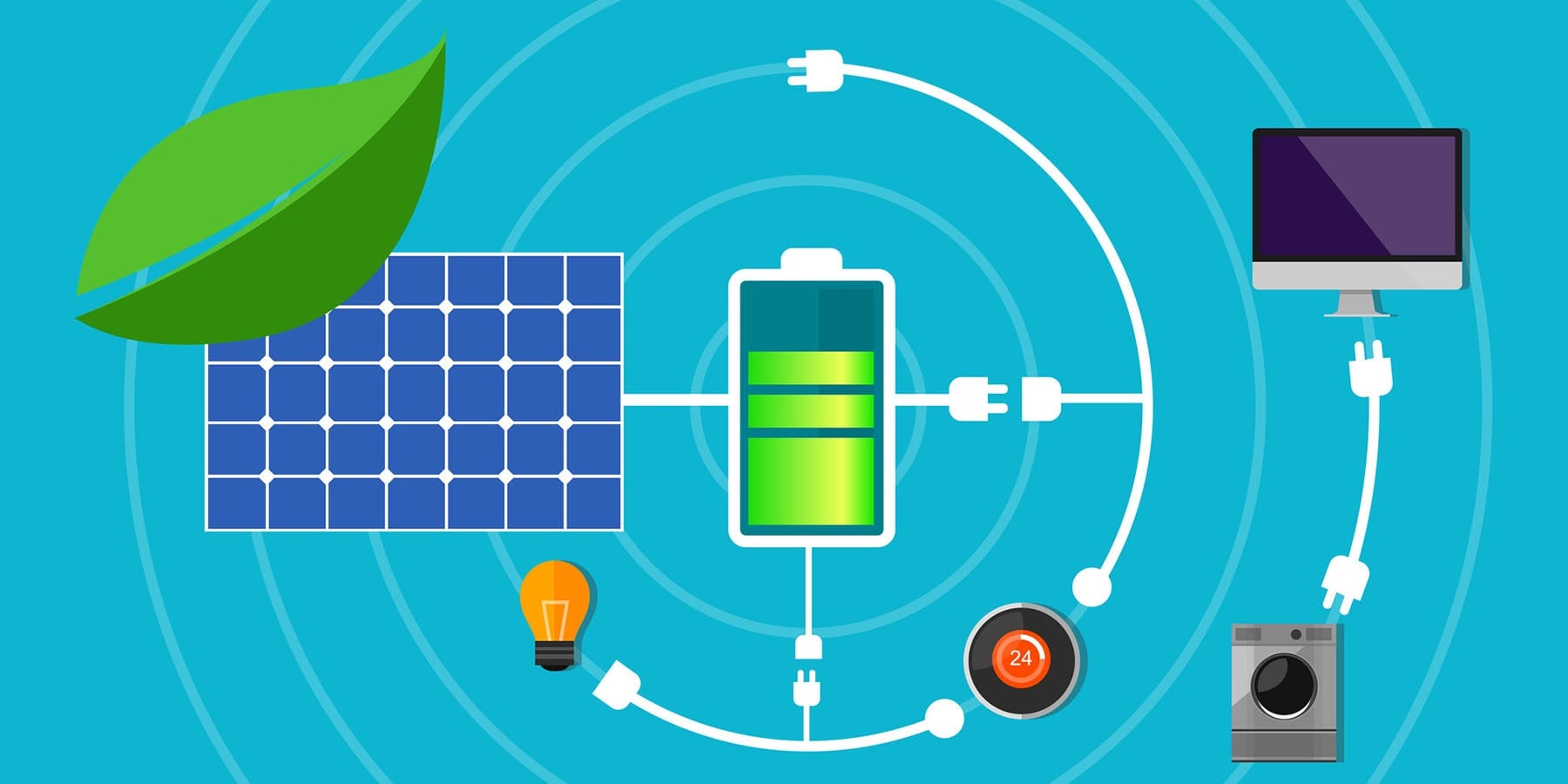 Could you live in a Tiny Home? Tiny houses come in all shapes, sizes, and forms, but they enable simpler living in a smaller, more efficient space.

Maricopa County Home & Landscape Show We hope you will join us at the Maricopa County Home & Garden Show!
Here are some of the highlights:
HANDMADE HEADQUARTERS (FREE)
Fun, engaging and free make-n-take Pinterest inspired crafting workshops. Arrive early to secure your seat at one ...

Just finished this install up today in the City of Maricopa. What do you think? ☀️
SouthFace Solar Electric is in Maricopa, Arizona.

Did YOU know that the home of the Super Bowl, the U.S. Bank Stadium, was the first NFL stadium to open with LED lighting, which consumes 75 percent less energy compared to a traditional metal halide.

Happy Groundhog's Day! Well Punxsutawney Phil saw his shadow. I guess we are in for 6 more weeks of "Winter". What will we do??

Save BIG this tax season! If you had a solar system installed on your property you are eligible for a credit equal to 30% of the cost of your solar panel system (minus cash rebates). If you didn't, you still ...

Did you hear about the TRIFECTA happening on Wednesday? The moon: A SUPERMOON (meaning it's relatively close to Earth), but also simultaneously a BLOOD MOON (it'll be orange or red), but also simultaneously a BLUE MOON (the second full moon ...

Sense Who.... or shall we say WHAT is the energy hog in your home? See how Sense can help you lower your electric bill by locating the energy wasters in your home!
The Sense Energy Monitor uses machine learning to track ...

Seal air leaks around floors, walls, ceilings, windows, doors, and any openings with caulking, spray foam, and/or weather stripping. Warm air leaking into your home during the summer and out of your home during the winter can waste a lot ...

A great crowd today! Stop by our booth, we are here until 5:00 today!
SouthFace Solar Electric is attending Arizona's Best Home Show & featuring Tiny Homes at Maricopa County Home Shows.

Come on - ask the hard questions!! We are here all day tomorrow!!!
SouthFace Solar Electric is attending Arizona's Best Home Show & featuring Tiny Homes at Maricopa County Home Shows.

Maricopa County Home Shows Will you be attending the Maricopa County Home Shows this weekend? If so, stop by our booth. We would love to give you the latest and greatest on Solar Energy!
Producing Arizona's 5 largest and most attended Home Shows since ...

Today is National Cut Your Energy Costs Day. This is a day that encourages people to look for ways to reduce energy costs and save on their energy bills. How can you save on your energy bill?

Battery Energy Systems Do you understand the difference between a solar energy system without storage and one with battery storage? Let us explain...
Solar Energy and Home Battery Systems Solar energy systems have become one of the fastest-growing energy market segments in the ...

TUESDAY TIP: By replacing just one of your old incandescent light bulbs with an LED bulb you could be sparing over 100 pounds of Greenhouse Gas Emissions per year.

Have you heard of Sense ? It is a home energy tracking device. It is simple to install and allows you to monitor where energy is being used in your home. Become more efficient by learning where your energy "hogs" ...

Are you tired of the sun setting so early? Yesterday marked the 2017 Winter Solstice. That means each day will have longer days and shorter nights! Let the sun shine!! ☀️

aps - smart thermostat Did YOU know there is a rebate for APS Customers when you purchase and install a smart thermostat? They will send you a $75 check! Another way you can be efficient and make your money back!

BayWa r.e. Solar Systems LLC / US As 2017 comes to a close, BayWa r.e. Solar Systems LLC / US pulled out some key ideas from their most shared and popular articles.
Year-end list of takeaways from our most-read and popular articles.
SouthFace Solar Electric shared BayWa ...

Benefits to Owning a Solar Energy System How does receiving cash dividends for the life of your system sound? What would you spend your extra money on?
Meet The Owner AND Understand in 90 seconds Solar Ownership. One Investment. Countless Dividends When you own a SouthFace Solar ...

Solar is NOT dead. Long live solar We can help clear up the confusion about Net Metering and what has changed.
The Arizona solar industry has had a big summer. Many people heard through the grapevine that Net Metering was going away and that they better act ...

Photos from SouthFace Solar Electric's post Take a look at these before and after pictures. This is an off-grid cabin in Flagstaff that upgraded their 10 year old inverter and battery system. We were able to double his power capacity from 3600 watts to 8000 watts.
...

TUESDAY TIP- If you are building or remodeling your home, this is the perfect time to install mounts and prewire for your solar system.

We hope you are enjoying family and friends on this beautiful Thanksgiving Day! How are you cooking the turkey this year? Have you tried a solar oven before?

HELPFUL TIP - Ensure A/C ducts are sealed and make sure they are straight and properly connected. Many duct systems are not insulated properly, or worse yet have gaps or holes where air is leaking into your attic space. You ...
SouthFace Solar

News

Blog
QUALITY & INTEGRITY
The difference between SouthFace Solar & Electric and many of our competitors is Quality.  While many other companies are cutting corners with cheaper equipment and low quality installations, SouthFace Solar can and does provide competitive solar power system pricing by keeping overhead cost low. From inverter, to solar panel, to batteries, to installation, SouthFace Solar & Electric's primary goal is quality with Integrity. You should never settle for mediocre work on your home. You deserve the highest quality.
SouthFace Solar & Electric is raising the bar on quality solar contracting.
THE CHOICE IS YOURS
We believe by using advanced technology in a simple way we can give people a choice in Energy Independence.  This ideal permeates throughout all aspects of SouthFace Solar & Electric. Through this Mantra we give you, the consumer, the Choice of Power … the power to claim your Energy Independence! Tired of waiting to do laundry or not running air conditioning due to high On-Peak utility rates? We can help. At SouthFace Solar & Electric we have helped thousands of people like you achieve this reality.
Achieve your dreams of Energy Independence. The Choice is Yours.