Get the 26% Federal Solar Tax Credit Before It's Gone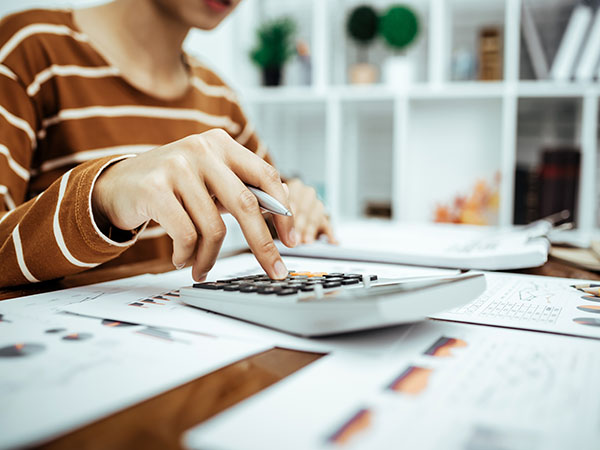 Have you been thinking about installing a solar energy system for a while now, but haven't yet been ready to commit? Now is the time to act! The federal solar tax credit is in its final years, and will soon be eliminated entirely for residential solar systems. This tax credit offers homeowners an excellent opportunity to save on solar installation costs and makes it much easier to go solar. 
Keep reading to learn more about the federal solar tax credit in 2022 and how you can get the highest incentive possible. 
What Is the Federal Solar Tax Credit? 
Formally known as the solar Investment Tax Credit (ITC), the federal solar tax credit is a solar incentive implemented by the federal government in 2006. The ITC allows homeowners to reduce their federal tax liability by a percentage of their solar installation costs to encourage more solar installations. 
When it was first introduced, the ITC was worth 30% of your solar installation costs. It has always been on a step-down schedule, however, and has since been reduced to 26 percent. In 2023, the solar panel federal tax credit will be reduced again to 22% and in 2024 it will be eliminated for residential solar. Commercial solar projects will be eligible for a 10% tax credit from 2024 on. 
Here's a breakdown of the current ITC step-down schedule for residential solar:
2022: 26% 

2023: 22% 

2024: 0% 
The ITC has been extended in the past, and it's possible that it will be extended again. However, as of now, the incentive is set to be eliminated for home solar installations in 2024. You don't want to miss out on this lucrative incentive, so schedule your free solar consultation with SouthFace Solar & Electric today! 
Who Is Eligible for the Solar Federal Tax Credit in 2022? 
Almost all residential solar installations, including off-grid solar, qualify for the federal solar tax credit. To be eligible, you must own your solar panel system—leases and power purchase agreements do not qualify. You must also own the property your solar panels are installed on and have taxable income. If you meet these qualifications, you are eligible to receive the tax credit. 
To qualify for the federal solar tax credit at 26%, your installation must be complete and your system turned on by December 31st, 2022. This date is fast approaching—schedule a solar consultation with SouthFace Solar & Electric today to get your installation started as soon as possible. We can help you get the 26% ITC before it's gone! 
Go Solar with the Best Solar Installer Near You in Arizona 
SouthFace Solar & Electric is the leading solar company near you in Arizona. We follow a unique process to help homeowners get the most out of their investment in a solar energy system and will help you get more power for longer. We customize our solar system designs to meet your budget and energy needs, and we offer continual system monitoring as well as a 25-year warranty for your peace of mind. 
Are you ready to take the first step toward lower energy bills, a smaller carbon footprint, and greater energy independence? Let us help you take advantage of all these benefits—plus the 26% solar tax credit. Schedule a free consultation today! 
Save 26% on your home solar installation with the federal solar tax credit. Call

480-405-6105 or contact us

to learn more.